Leading finishing designer and manufacturer, aask us, has unveiled its refreshed brand positioning and identity. 
The brand refresh, featuring contemporary visuals and a bold tagline, supports the company's strategy to expand and evolve.
Established in 2004, aask us hopes the rebrand will mark a new era of growing its portfolio and creating real, meaningful impact.
The tagline, "the finishing specialists", aims to strengthen aask us' brand positioning as a leading, FIS accredited manufacturer that has the ability to draw on over 100 years of collective experience.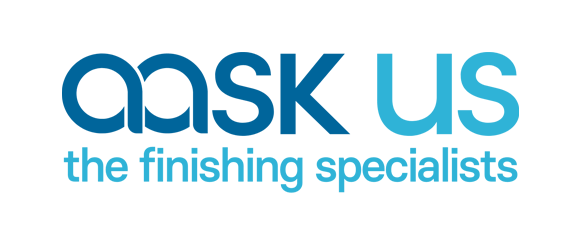 To complement the new brand and encompass aask us' growing portfolio, the manufacturer is launching its new website this summer.
Anthony Chadley, managing director at aask us, said: "This is the biggest change to aask us' brand since establishing the company in 2004 and so we are thrilled to share it with the industry. 
"We feel the rebrand successfully reconfirms our position as the UK's leading finishing specialists. While we do have a brand new look, the quality of our service remains unwavering. We will continue to manufacture solutions to the highest standards and finest tolerances as we evolve our company offering."