aask us supplied a unique ceiling system to a laboratory centre at Cambridge Science Park.  
The manufacturer supported Zen Commercial Interiors by creating a bespoke metal mesh ceiling for Trinity College's Bio-Innovation Centre. 
Installed on aask us' unique table grid system, the black open-celled mesh has helped create a stunning, industrial ceiling within the three-storey building. 
The suspended system complements the Bio-Innovation Centre's contemporary aesthetic and adds a sense of elevated height to the communal space. 
The hub features high-end office spaces, large open plan areas and 28 laboratories, and forms part of a £200 million collaboration between Trinity College and Tus-Holdings Beijing.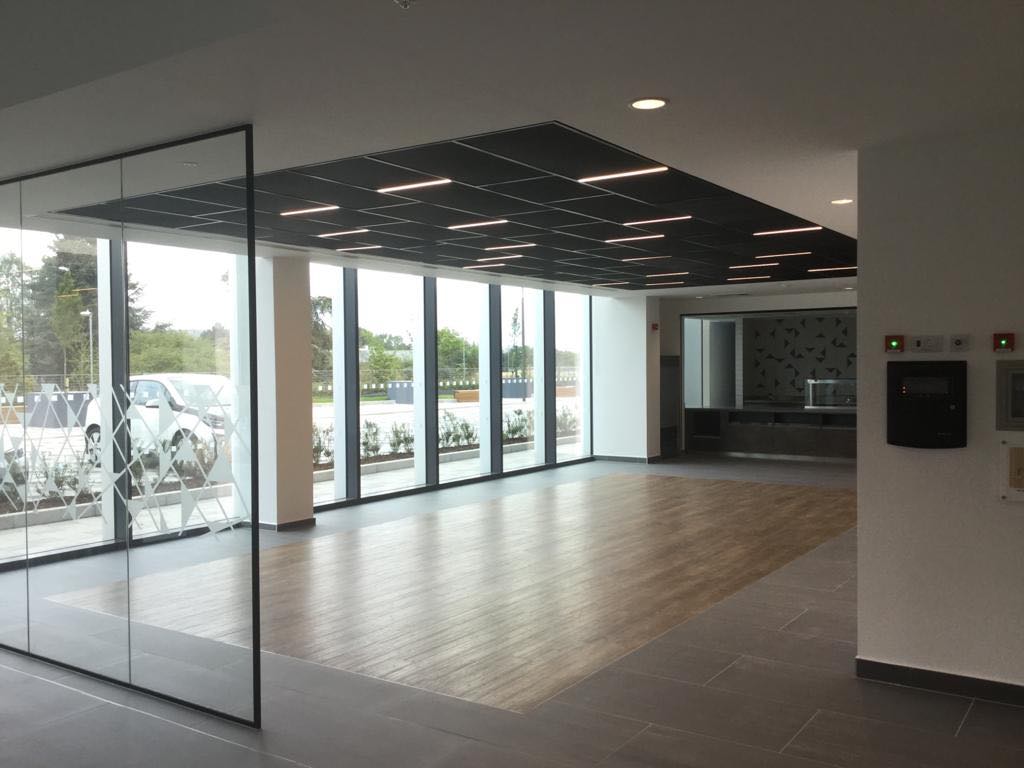 Ted Baker, Commercial Director at aask us, said: "We're thrilled to have worked with Zen Commercial Interiors to produce a suspended ceiling for the university's cutting-edge laboratory centre. 
"Designed to meet project requirements, the bespoke system has helped create an open-plan area that encourages conversation and collaboration. 
"We're delighted to have supported this stunning build and look forward to a prosperous and long-lasting relationship with Zen Commercial Interiors."
For more information on our floating ceiling systems, please visit here.